Medical billing services for small and large practices
For entrepreneurial physicians to thrive, they need access to all their information and the support to help them make the right business adjustments based on the data. That's why we are committed to giving our clients personalized service, transparency, and control. Our software allows our physicians to review all our work and stay informed on the status of every claim, as well as the frequency, speed, and accuracy of our follow-up. We also spend time understanding the unique business model of each practice and developing customized reports that can shine a light on information often left unseen. Through it all, we act as an extension of the physician's office, by giving them direct access to a committed manager and an entirely US based team of coders and follow-up personnel.
Streamlined Medical Billing Services
Do you need help navigating complex medical bills? Let us take care of the paperwork while you focus on your work. Practice with Ease is your go-to source for the best medical billing services. It is essential to streamline the medical billing process for managing invoices, insurance claims, and coding in the fast-paced healthcare industry. We specialize in providing comprehensive services that keep your billing process going, guarantee timely reimbursements, and enable you to concentrate on delivering exceptional patient care. Medical billing companies make healthcare billing hassle-free so you can give more time to your patients.
Why Do You Need a Medical Billing Quote?
Medical billing and coding companies are in the ever-changing healthcare
market. Healthcare providers depend on these companies to manage invoicing,
medical claims, and coding. The accuracy of these processes affects a
healthcare provider's revenue and finances. A trustworthy billing and coding
business like Practice with Ease, with certified personnel, reduces claim denials,
errors, and reimbursement rates, maximizing cash flow.
Healthcare rules change frequently, so our company stays updated to avoid costly penalties. We help healthcare workers focus on patient care while our experts manage financial matters, strengthening your healthcare ecosystem.
Our Medical Billing Services
We pride ourselves on offering a wide range of services to boost your healthcare practice's efficiency and profitability. Our trained billers and coders ensure precise medical billing and coding. You can trust us with everything from insurance claim management to revenue cycle management.
Our services go beyond administrative responsibilities to save you time and money. We have user-friendly software solutions designed for your business, giving you real-time financial analytics to help you make decisions and improve performance. We customize our services to hospitals, clinics, and individual practitioners. Join us and see how we simplify billing for healthcare professionals. We offer the following services:
Revenue Cycle Management Services

Medical Billing Outsourcing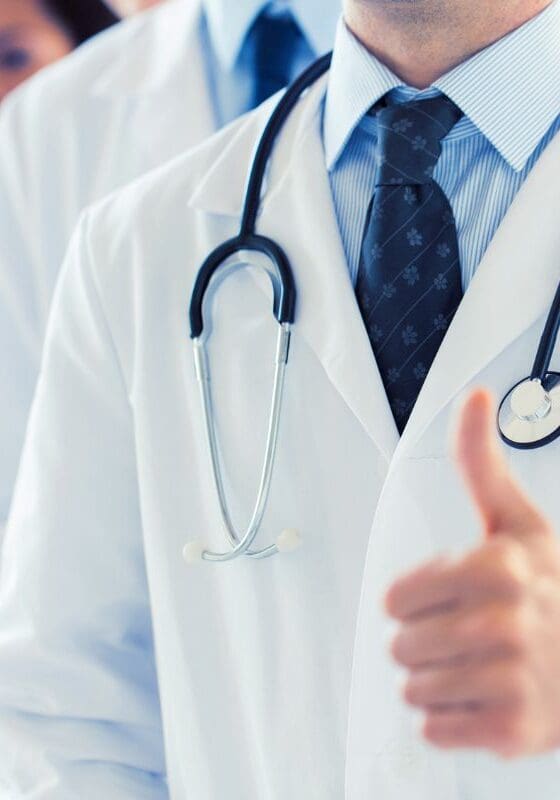 Optimize Your Revenue with Our Services
Our experts understand that a well-managed revenue cycle is crucial to your healthcare practice's financial health. Our RCM services optimize revenue, streamline processes, and optimize your financial future. Why is our RCM partnership game-changing? Here are the unique points of our services:
Our Medical Coding Services
Unlock the potential of medical coding with our expert services, ensuring compliance, accuracy, and revenue maximization for your healthcare practice. It assures compliance, optimizes reimbursement, and improves your finances. You can maximize your healthcare earnings with our medical coding services. Here are the reasons why you should trust us with your coding.
Our experienced coders have extensive experience. We know the current coding rules, so every code we assign is accurate and maximizes payment. Inaccurate coding can result in denied claims, payment delays, and revenue loss. Our precise coding practices drastically reduce the risk of denials, ensuring that your revenue continues to flow without interruption.
Correct coding is not only about reducing denials; it also maximizes revenue. We ensure your services are accurately represented through classification, maximizing your reimbursement rates and overall revenue.
Efficient Hospital Billing Services
Experience the transformative power of hospital billing services and unlock the financial potential of your hospital with our services. Hospital invoicing is a complex process requiring precision and diligence. Our comprehensive array of services is designed to streamline this process and maximize your revenue potential while minimizing administrative burden.
Our team of certified billing specialists has the knowledge and experience to navigate the complexities of hospital billing. Our team follows the latest trends in billing regulations, ensuring that every aspect of your billing cycle is handled precisely and accurately.
Insurance claims are the primary source of revenue for a hospital. Our team is expert at expediting the claims submission process, minimizing errors, and ensuring quick reimbursements. We collaborate closely with various payers to optimize your claim acceptance rates to improve profitability.
Revenue Cycle Optimization
At Practice with Ease, We offer comprehensive revenue cycle management services. We start with patient data entry and end with claim submission and follow-up. By optimizing your revenue cycle, we improve your cash flow and overall financial health, enabling you to reinvest in delivering superior patient care.
We comprehend the complexities of medical billing, insurance claims, and coding at Practice with Ease. Our billers and coders, with industry-recognized certifications, can manage every aspect of your billing requirements. Here are the reasons why we are the top choice of all healthcare providers:
Expertise in Medical Billing and Coding
Our certified coders and billers have extensive knowledge of the most recent coding procedures and billing regulations. We ensure accurate accounting and coding, which decreases claim denials and increases reimbursement rates.
Insurance Claim Management
We streamline the claims submission, minimizing errors and delays. Our specialists collaborate with different providers to maximize your reimbursements.
Comprehensive Billing Services
Our team manages the entire billing cycle from patient data entry to claim submission and follow-up. Our services enclose many healthcare providers, including hospitals, clinics, and sole practitioners. Our billers and programmers are up-to-date on industry trends, ensuring regulatory compliance.
Our commitment at Practice with Ease is to your success. We have outlined how our medical billing and coding services revolutionize your healthcare practice, expedite your financial operations, and increase profitability. By choosing us, you are not just outsourcing duties but also gaining peace of mind, knowing that your practice's billing is in the hands of experts who care deeply about its financial health. Join the ranks of contented healthcare providers who have benefited from our services. Let's embark on the path to financial success and healthcare excellence together.
Don't let invoicing complexities affect the growth of your practice. Discover how Practice with Ease can change your billing and claims submission processes, allowing you to focus on patient care while increasing your revenue.
Contact us immediately to schedule a consultation call and learn more about our solutions. Your path to excellence in healthcare begins here. Contact our experts today, and let's get going!
Our Medical Billing Philosophy
Medical billing is often viewed as a numbers game; submit enough claims and even the worse collection rates can hide behind a sufficient cash flow. At Practicewithease however, we believe in taking a systematic approach to the process of billing and follow up. We begin by learning the unique rules that govern a client's account and build those into a customized rules-engine. We then use a propriety algorithm to prioritize unpaid claims, and a unique formula to allocate the number of follow-up hours needed to each client; significantly reducing the likelihood of missed claims and timely filing denials. In fact, our unique approach to follow-up makes it possible to offer the only Follow Up Guarantee in the industry. If any claim goes unpaid due to our negligence, we will pay our client the allowable amount for that claim. So our physicians can rest easy knowing they will not lose revenue on our watch.