Our process is transparent and allows you to be in control. On this page, we'll guide you through the entire medical billing process so that you can fully understand our services. If you have any questions about the information below, please feel free to contact us! You can always give us a call or send us an email, and we'll get back to you as soon as possible! We pride ourselves on offering quality customer service and are looking forward to your call.
Follow Up in Medical Billing Process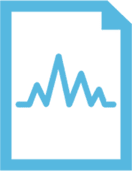 Locally
Claims billing process is that Claims are scrubbed daily before leaving the system using our dynamic Rules Engine.

Beyond basic payer rules, our Rules Engine is built around the unique credentialing, billing, and reporting needs of your practice.
The Rules Engine gives you added protection from errors that can occur at the practice.
Our system gets smarter in handling your claims over time. As we learn the nuances of your account, the engine is updated to scrub for more minute errors.
As the insurance changes its rules or its agreements with you, we can adapt to ensure minimal disruption to your cash flow.

Your claims will go through a second level of scrubbing when they're sent out through our clearinghouse.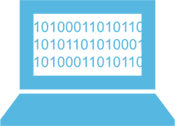 Algorithm
We go beyond the standard 30-60-90 reports and strive to perfect the efficiency of our claim follow up.
Our proprietary algorithm prioritizes claims on a number of key factors, such as the claims filing limit, appeals limit, and days since last follow up. This makes anxiety over filing limits and missed claims a thing of the past.
The algorithm is refreshed daily, and claims are worked on by our Follow Up Team every day of the week.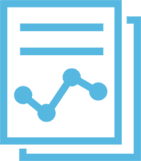 Data-Driven Analysis
Your dedicated Partner will work with you to design customized weekly, monthly, and quarterly reports that fit your practice's needs.
You can see your data the way you need to most; giving you the deepest insight possible into how your practice generates revenue.
Coupled with our robust follow-up medical billing process, this data-driven approach allows us to successfully drill down and find your biggest claim bottlenecks. You'll know why claims aren't getting paid, and we'll help you make the changes to improve your practice's cash flow.
Moreover, our team is expert coders in dental medical billing and coding.
Control on Claims Billing Process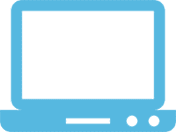 Transparency
For you to effectively manage and grow your practice, you need to know what's happening. That's why we're committed to giving you complete control through unparalleled transparency.
You are given full access to our system of claims billing process, and can easily track when each claim is created, scrubbed, sent, followed up, and paid.
On top of our customized reports, you can use our reports generator to run just about any report you need to keep an eye on what's happening with your claims

Our Guarantee
We believe in putting our money where our mouth is. We are so dedicated to getting you paid, we guarantee to pay for any claims that are unpayable due to negligence.*
So you can rest easy knowing you'll always be paid fairly for your hard work.
Personal Meetings
In addition to our phone and web support, our monthly meetings with our clients ensure clarity and communication.
Dedicated Partner
Each client works with a dedicated representative to simplify service and communication.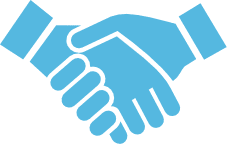 Custom Reporting
Our customized data analysis helps our clients get a more in-depth understanding into issues such as:

Where does my money come from?
What causes the biggest delays in my payments?
Which of my colleagues refer me the most?
What services am I losing money on?
Am I being paid fairly by my payers?
How does my practice compare to that of my peers?

Custom reports provide insight that will help you implement changes needed to improve your practice.
Our work does not stop when you get paid, we tirelessly strive to help you run a better practice.